Weekly Update - Drivers Wanted!
24 May 2012

Hey everyone,

The time has finally come for your Sim to take to the open road with their very own set of wheels!

This week we present: Drivers Wanted, so buckle up and get ready for a wild ride!

New Project Item

Before your Sim can pick up the keys to their brand new car and drive into the sunset they will have to complete three quests.

The first quest 'Nice Set of Wheels' is all about checking out Bella's beautiful new car 'The Presto'. Completing this quest will unlock Mr Talbots 'Learner Car'.

The second quest 'I Believe I Can Drive' is about teaching your Sim how to drive with the help of Mr Talbot, Littlehaven's resident driving instructor. Mr Talbot will teach your Sim all the necessary skills they need to pass their driver's test! By completing this quest you will unlock your very own car!

The third and final quest 'Driving In My Car' will have you aiding Chloe as she applies to get a loan to purchase her very first car. Your Sim will have to help Chloe research what car she would like to buy as well as show her some cool driving games in anticipation of her new purchase. Completing this final stage will unlock your car's interactions; including 'WooHoo' and 'Respray', which will let your Sim customise the color of their car!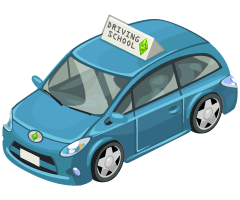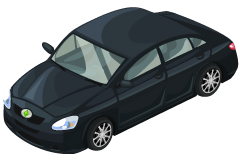 New items

Does you Sim have an eye for fashion? Then make sure you check out the brand new 'Venusto Fashion Desk'. Practice, stitch and repair the cutting edge of fashion. Your inner fashionita is sew in right now! Finally, on Friday and Saturday this item will be discounted in the shop, so do not miss out.

Keep up to date with all the latest news on this brand new 'iPlum Desktop'. Slick, stylish and it comes at an affordable price. This truly is the ultimate machine when it comes to home computing.

Does you Sim love a morning coffee? Who doesn't?! The 'DyKoTami Coffee Machine' can make an; Espresso, Double Espresso, Americano, Cafe Latte, Cappucino, Cafe Au Lait, Frappucino, Irish Coffee and Macchiato! What more could a Sim want?


'Venusto Fashion Desk'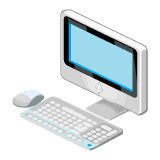 'iPlum Desktop'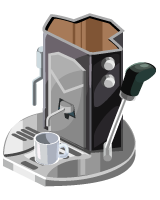 'DyKoTami Coffee Machine'
Fixes & Changes

In addition to this week's new content, we continue to make improvements to help your gaming experience:
Error #3017 appears when clicking 'apply' on the Land Permit application: We have now resolved this error.
*Please note that by resolving this error we have fixed another issue whereby players were receiving 'House Value' from buildables that were not 'completed'.
Double responses from friends: We have resolved an issue whereby a player would receive two (of the same) responses from a friend who they requested an item from.
Game crashes whilst in the shop: We have now resolved the issue whereby the game would crash when a player was within the shop/build mode
Performing 'Search for drinks' interaction on the Valentines Wardrobe snags the game: This issue should now been resolved.
Extra details Drivers Wanted

QUEST DETAILS:

Quest 1: Walkthrough "Look like a Million Simoleons"
Quest Reward: Dove gift

Quest 2: Get a New Set of Wheels
Quest Reward: +1 Energy Forever

Walkthrough and tips:
Look like a Million SimoleonsWalkthrough
Walkthrough "Get a new set of wheels

Official Tips: Drivers Wanted Collectibles! - Tips on how to get this week's collectibles!
We really hope you enjoy this week's new content. Stay tuned for even more fun updates next week.

As always, please keep providing us with your feedback so we can continue to work on improvements to your game experience.

From,

The Sims Social Team