Weekly Update - Greek Gods Week
26 April 2012
Hey everyone,
Greek Gods is now live!
Brand New Theme
Take a trip with us back to ancient Greece and marvel at the power of the Grecian Gods!

Zeus who ruled the Olympians from his throne on Mount Olympus was the God of the Sky, Thunder and Lighting. Now, your Sim has a chance to sit on that very throne and hurl lightning bolts at unsuspecting Sims!

If you are going to throw bolts of lightning all day long, then your Sim is going to need strong arms. With 'Atlas Free Weights' you can swap that pot-belly for the body of a Greek god with this stylish athletic skill item.

If your Sim prefers to flex their brain rather than their muscles, then we have the writing skill item for you! 'The Philosopher's Chaise Loungue' will allow you to ponder immortality, theorize and philosophize to your heart's content.

This week's quest is about helping Zeus find his lost crown. You'll embark on a journey to discover the secrets surrounding Pandora's Box and even earn one of the three collectibles needed to open the box!



Zeus' Throne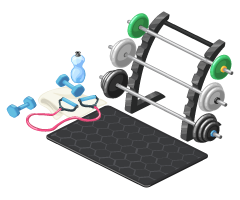 'Atlas Free Weights'




'The Philosopher's Chaise Loungue'


New Project Item & Collections

This week's project item is the 'Lonely Mermaid Sculpture' that once completed will carve out the mermaid of your dreams and reward you with the second collectible needed for this week's collection – the 'My Pegasus Pal.'

So, you've gathered two of the three collectibles, and you are looking for the final piece of the puzzle.... Well, that piece is 'Pandora's Box' and it can be found in the shop for FREE!

With all three complete collectibles in your possession you will be granted the key to open Pandora's Box. Achieving such a feat will give you a new collectible every 24 hours, a prize worthy of any God!

'Lonely Mermaid Sculpture'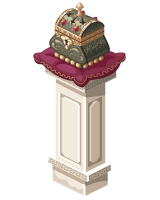 'Pandora's Box'
In addition to this week's godly content, here are some new changes we are implementing to better improve your gameplay experience.
'Where the art is' quest: In the quest 'Where the art is,' players were required to collect simoleons from Art Skill items. We've received feedback that the 'Wonderland Topiary' and 'Perfume Table' items were not counting towards this quest requirement. This has now been resolved and these items will now count towards this quest.

Closing the 'invite friends' window: We have resolved an UI error whereby the 'x' icon in the top right-hand corner of the 'invite friends' window was not being shown.

ComfyGal Recliner Spa Deluxe: We have fixed an error with the 'ComfyGal Recliner Spa Deluxe' where the 'Vibro Massage' function was not working as intended, and could not be cancelled when operated in a vacation home.

Clearing up artifacts at Vacation Homes: After reviewing community feedback regarding the spawn rate of artifacts on the beach at a vacation home, we have now reduced this rate so that you don't have to clear up quite so often!

Multiple collectibles for non player requests: You now have the the ability to attain multiple Collectibles, rather than a single Collectible, from a request when sent to non-playing friends.
QUEST DETAILS:

Quest 1: Pandora'n To Expectations
Quest Reward: Zeus' Wreath Crown

Quest 2: Here's the Key
Quest Reward: Key to Pandora's Box
That's it for this week folks; we hope you enjoy this week's Game Update. Please continue providing
your feedback, comments and suggestions! We want to hear from you!

From,

The Sims Social Team