Weekly Update - Vegas Week
10 April 2012
Hey everyone,

Viva Las Vegas! Vegas Week is now live.

Brand New Theme

This week in The Sims Social we take a trip to the city that never sleeps, Las Vegas! Along the way, you'll have the chance to become a magician's assistant and earn a 'Vegas Tiger Pal' in this week's exciting new quest.

Is your Sim feeling lucky? If so, this is the perfect time to have a go on the 'VegasLadyLuck Slot Machine' where the jackpot is an astounding 10,000 simoleons! If you're in need of some relaxation time after all that excitement, take a plunge in the 'Vegas Ritzy Dip Pool,' the perfect place to wind down after a long night.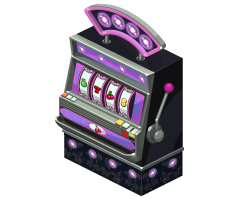 Vegas LadyLuck Slot Machine


New Project Item & Collections

This week's project item, the 'Vegas Ritzy Fountain', exemplifies everything that has made Las Vegas the ultimate destination of decadence. The grandeur, the glitz, and most importantly, the handsome rewards visitors can receive just by having a little luck on their side. As a reward for completing the 'Vegas Ritzy Foundation,' you'll receive the adorable 'VegasPigeon Pal', which will help you complete this week's collection! Who says you can't have it all in Vegas?!

The 'Vegas Pigeon Pal' isn't the only thing you'll need to collect this week. Gather the 'Vegas Tiger Pal' and the 'Vegas Bunny Pal' to complete this week's Vegas collection and earn the 'Vegas Card Trick Table'! This is the perfect item for Sims wishing to dazzle their friends.

In addition to bringing you all the fun Vegas-themed content, we continue to address your feedback and comments on ways we can better improve The Sims Social gameplay experience. Here are some of the new changes we are implementing this week.


Vegas Ritzy Fountain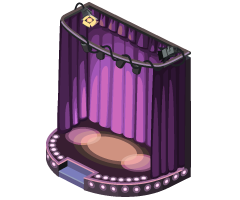 Vegas NiteLife Stage


Updates to Careers:
Music skill item: We've received feedback that completion of some music skill items (the Golden Harp and the Snake Charming Kit) were not actually counting towards career promotions. This issue has now been addressed and these items will now count towards career promotions.
Promotions tab: The "Promotions" tab within Careers now displays your current skill level.
Collecting culture: For players who are finding it difficult to collect 'Culture" from watching TV, we've addressed the issue by increasing the chances of receiving 'culture' from TVs.
Other updates:
65% loading issue: We understand that some players became stuck at 65% loading after the February 9th game. While we've resolved part of the problem, some players may still be experiencing this issue. Rest assured we will continue to tackle this problem until it is fully resolved. Check back here for updates on this issue.
Quests out of sync when buying items: During Paris Week, the French Connection Quest required you to use/have certain items like the French Bookcase and Rayure Marine Neckerchief to complete the quest; however, these items were not categorized properly in the shop. This issue has now been fixed and items are properly categorized in the shop, allowing players to successfully complete the French Connection quest.
Feed poster reward errors: Some players received an NPE error when processing 'feed poster rewards,' which happens when certain 'snags' occur when players try to post a feed that gave them a reward. This issue has now been addressed.
"Cannot accept gift, rpc failure" error message: We have addressed an issue affecting new players who have accepted a Thank You gift before creating a Sim, and as a result the game was not able to load. This has now been fixed. New players will no longer be affected by this issue.

Keep sending us your feedback, comments and suggestions!

We hope you enjoy this week's Game Update to The Sims Social and that you all have fun livin' it up in Vegas Week. Until next time!
From,
The Sims Social Team